The overall goal of the Borno Youth Agripreneur activities is to re-orientate rural youths towards more productive engagement in agriculture. In 2014, the IYA organized - in collaboration with the N2Africa project - a training workshop on "Agribusiness, a key to productive youth engagement". Twenty young people were selected and enabled to increase their knowledge in sustainable crop and fish production practices and develop the entrepreneurial skills in agribusiness to promote self-dependence. The same group received additional training in 2015 to improve their skills of writing of bankable/fundable business plans.
 

Borno Youth Agripreneurs; marketing legumes, producing poultry

 
The successes of the first Borno Youth Agripreneurs empowered us to start with a second batch of twenty youth. And plans have also been conducted to train and empower another set of 40 youth who have been specifically selected from other local government areas in Borno State.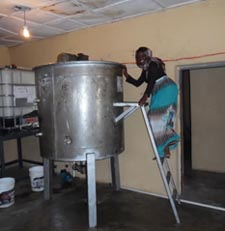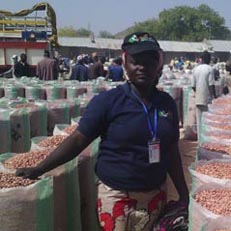 Borno Youth Agripreneurs; inspecting groundnut oil refining unit, producing and marketing soybean, producing cowpea  
Once trained, in 2017 and 2018 the Borno Youth Agripreneurs will be supported with concrete monitoring and mentorship councils, internships and ad-hoc re-training, cementing of partnerships, amongst others to foster business consolidation. The Agripreneurs are expected to create job opportunities in agri-business for other youths in Borno State.
Up to now, one great learning point is that the likelihood of male and female youths making good incomes and livelihood from agribusiness is becoming real. The active interventions are beginning to create positive ripples in the local economy of our host communities!
Shakiru Quadri